Jim's Priorities
Our community has faced and overcome countless challenges. The pandemic had exacerbated many existing problems the hardworking people of District 44 have faced for years, and the future will present unique challenges in a time of rapid changes. Jim has served our community for decades to ensure his constituents have access to fair and equal opportunities, and Jim has proven he will respond quickly and successfully to crises and emergencies. Learn how Jim is fighting for hardworking Michiganders.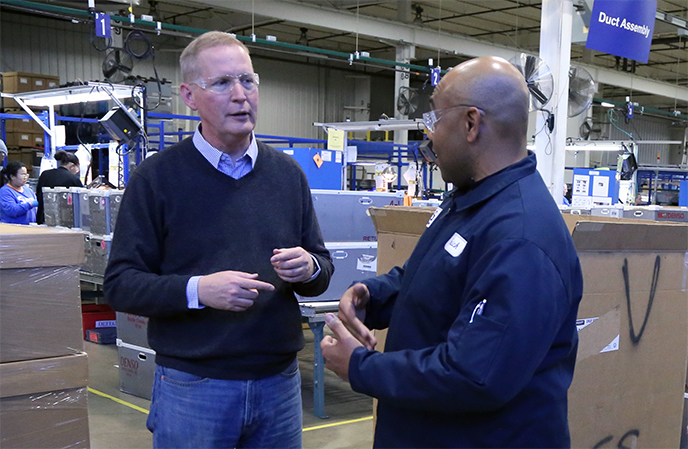 Creating Jobs and Economic Equity
Over a million Michiganders have filed for unemployment in the wake of COVID-19 — nearly a quarter of our state's workforce. Even before the pandemic, many of our neighbors struggled to access good-paying jobs that are enough to earn a dignified living, raise a family, and retire. Today it's even more difficult.
I've spent 38 years as a lawyer fighting for workers' rights and helping people navigate challenges like unemployment compensation issues. I will continue to help our community safely return to work and get the support they need until they can do so.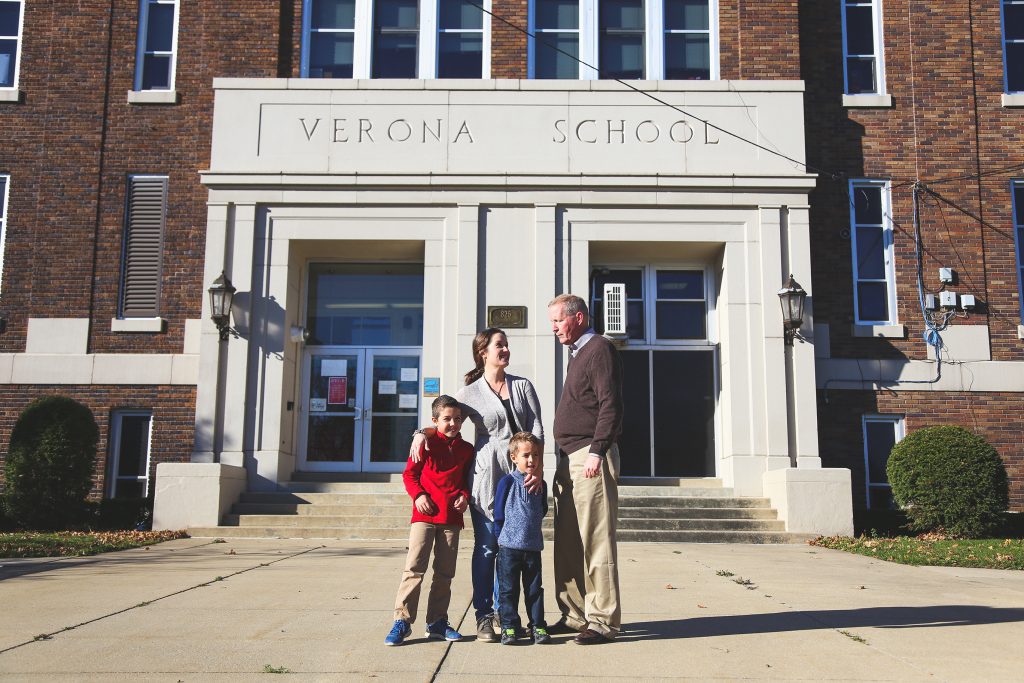 Fighting for Equal and Affordable Education
This fall, students across Calhoun County will begin a new school year months behind in their education. With schools closed, working parents have had to double as tutors. And for many families in our district living outside of cities like Battle Creek, the absence of high-speed internet has made this time even more challenging.
But even before this pandemic, our schools faced challenges around funding and equal access to a great education. I will work to ensure our public schools are adequately funded to meet these challenges and teachers are paid the competitive salaries they deserve.
COVID-19 has also changed the landscape of higher education, as colleges and universities seek ways to return students safely to campus. Schools are losing money, while tuition costs are rising and leaving students buried in debt. With the youngest of my four children halfway through college at Albion now, I understand the costs associated with sending kids to college and will fight to make higher education more affordable.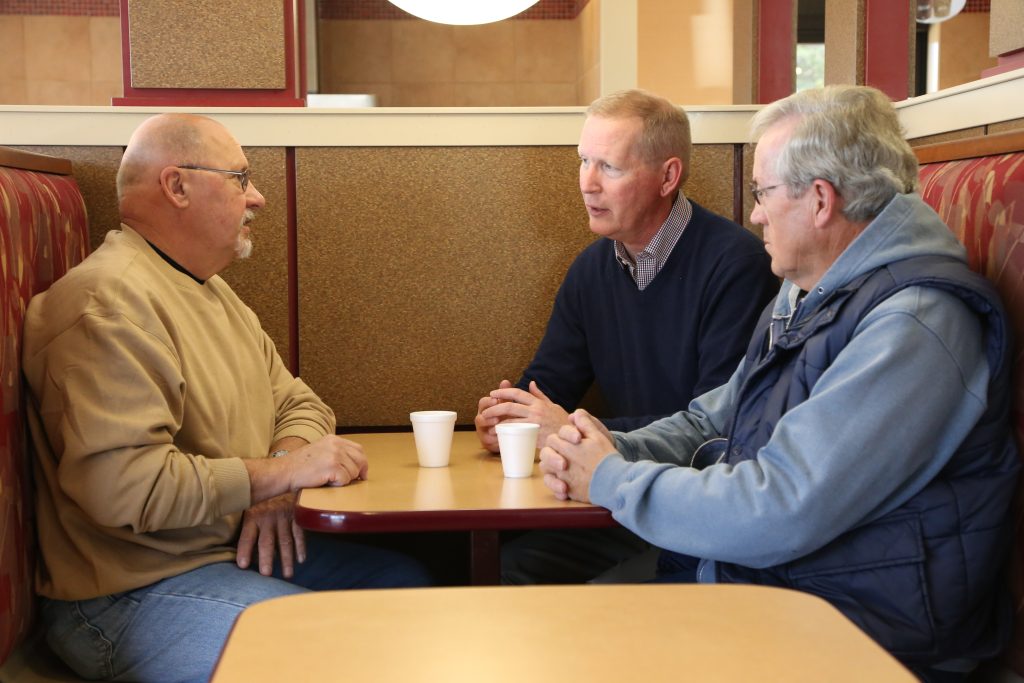 Investing in Affordable Health Care
Medical treatment is costly, and many people can't afford deductibles or copays. Medicaid has provided lifesaving coverage for our community, especially since its expansion in 2014. I will fight to ensure those lifesaving services are continue for our citizens so everyone has access to affordable, quality care.
As we continue to work through the challenges presented by COVID-19, it's more important than ever that everyone has access to affordable health care, from the essential workers who are risking their health to keep their jobs, to those who are scared to call a doctor because they fear the cost.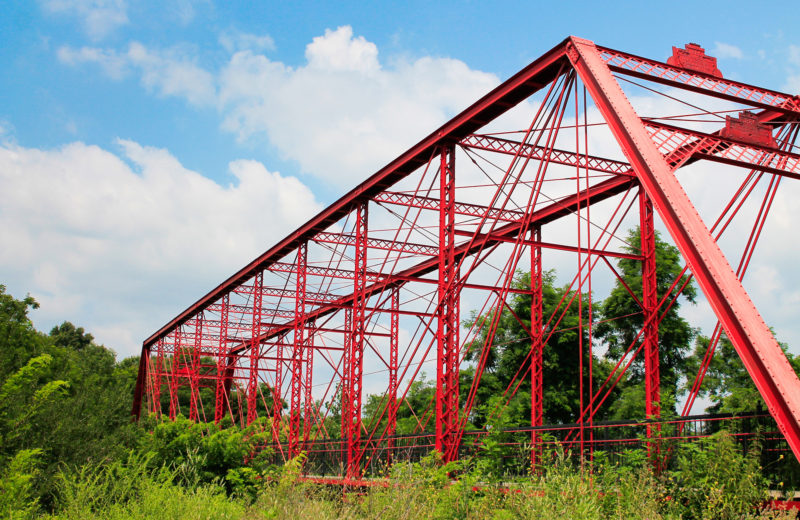 Paving the Way for Better Infrastructure
Every Michigander wants better roads and bridges — but our transportation infrastructure has been failing for decades and serious solutions get lost in our government's partisan fighting. I'm fighting for serious solutions that provide real results.
As we work through to the other side of COVID-19, we can't forget that our crumbling roads and bridges are continuing to cost us. Not only will investing in our infrastructure make it easier for us to get around (and cause less damage on our cars), but it can also mean increased economic opportunity and the chance to provide hardworking people with the good-paying jobs they need.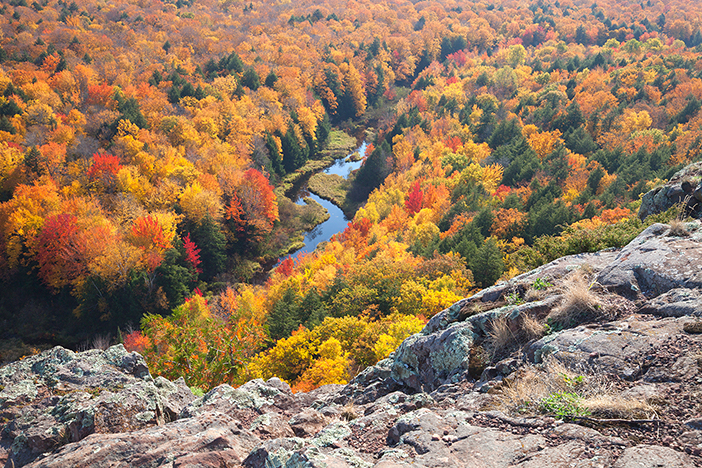 Protecting Our Waterways
Within HD44 and the surrounding areas, we've had issues with PFAS contamination and high levels of manganese in our drinking water. The Kalamazoo River oil spill in 2010 was one of the largest inland oil spills in our country's history.
These issues put our people and environment at risk, and I'll continue working in our community and with my colleagues in the Michigan House to create legislation that protects our water and environment, and keeps our community safe.