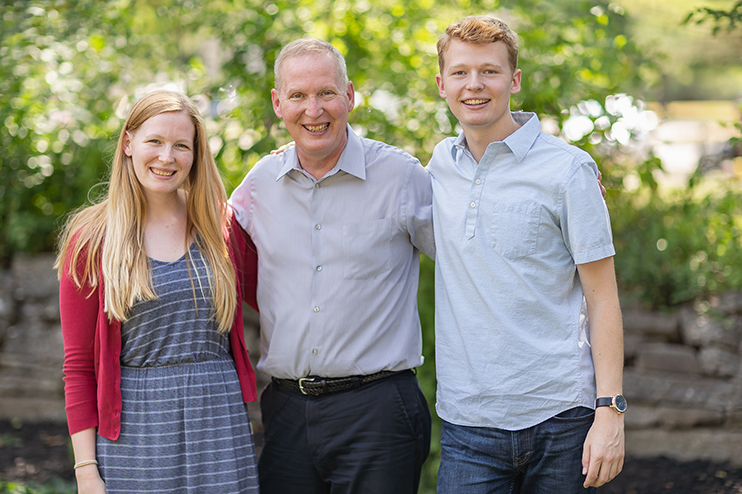 Meet Representative Jim Haadsma
Working Hard for Michigan's Future
State Representative Jim Haadsma is a native of Muskegon who has called Battle Creek home since 1994. He opened the local office for McCroskey Law, a local law firm based in Muskegon. As a partner at the fund and after opening the local office, Jim specializes in labor relations and workers' compensation. For 38 years, Jim has always fought for hardworking people and their families to ensure they are treated fairly and are given equal opportunities.
Jim understands our district's economic struggles. He believes and will champion the benefits of higher-paying jobs for communities, better funding for public schools, and more affordable healthcare. Since taking office in January 2019, Jim has tirelessly campaigned for the needs and concerns of our community in Lansing and pushed policies to serve our district's immediate needs at home.
During the pandemic, Jim and his staff acted quickly to help constituents quickly claim unemployment compensation benefits, created clear guidance around the federal government's emergency orders, and help enact federal initiatives such as the Paycheck Protection Program.
Jim is the son of foreign missionaries and lived in Africa for many years. He returned to Michigan to attend college and law school and has remained deeply engaged in the community. He has four adult children, all of whom have gone through Battle Creek's public schools from K-12. His entire life has been devoted to service and is committed to tackling the challenges facing his constituents and neighbors.
Prior to running for office, Jim served as a member of the Calhoun County Board for four terms. He has also served as a board member for the Art Center of Battle Creek, the Southern Michigan Urban League, the Kiwanis Club of Battle Creek as president, and Battle Creek Pride.
Jim currently serves on the board of the Haven, a not-for-profit homeless shelter, and the Salvation Army Battle Creek Corps. He is a lifetime member of the Battle Creek NAACP, the Southwestern Michigan Urban League, and the Albion NAACP.