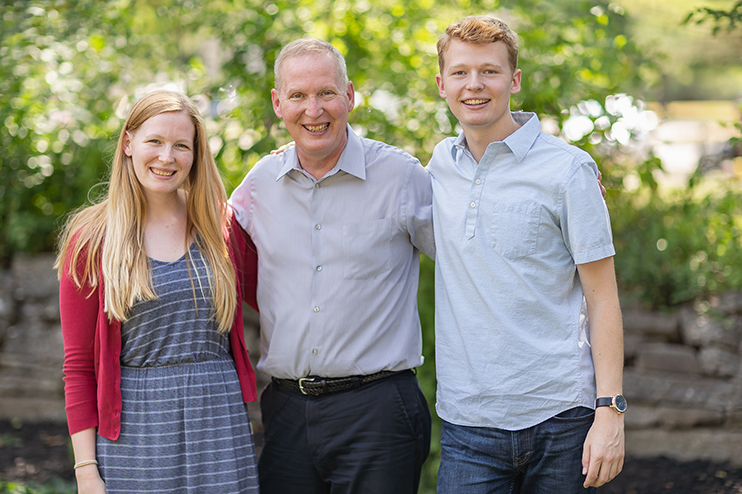 Meet Representative Jim Haadsma
Working Hard for Michigan's Future
State Representative Jim Haadsma is a native of Muskegon who has lived in Battle Creek since 1994, after he opened a satellite office of McCroskey Law, where he is a partner. In his 36 years as a lawyer specializing in labor relations and workers' compensation, Jim has always fought for hardworking people and their families to ensure equal opportunity for all.
Jim understands our district's economic struggles. Jobs are disappearing, the leftover jobs are paying less, public schools are underfunded, and health care is unaffordable for many. Since taking office in January 2018, Jim has worked to bring the voices and concerns of our community to Lansing and serve the district's immediate needs at home.
In response to COVID-19, Jim and his staff have reliably helped constituents resolve snags in unemployment compensation claims processing, and helped with confusion around Governor Whitmer's emergency orders and federal initiatives such as the Paycheck Protection Program.
With dedication to serving on the boards of vital local community organizations, the experience of raising his kids in Battle Creek, and time spent volunteering in the district, Jim is deeply engaged in the community. He prioritizes listening to people's struggles and knows how to tackle the challenges at hand.
Jim is the son of foreign missionaries and spent a good portion of his early years in Africa. He returned to Michigan to attend college and law school. He has four grown children, all of whom have gone through Battle Creek's public schools from K-12, with the youngest still in college in the district at Albion College. Prior to running for office, Jim served as a member of the Calhoun County Board for four terms, and he still serves on boards and committees for organizations including the Haven, Battle Creek Pride, local chapters of NAACP and Salvation Army, and the Rotary Club of Battle Creek.