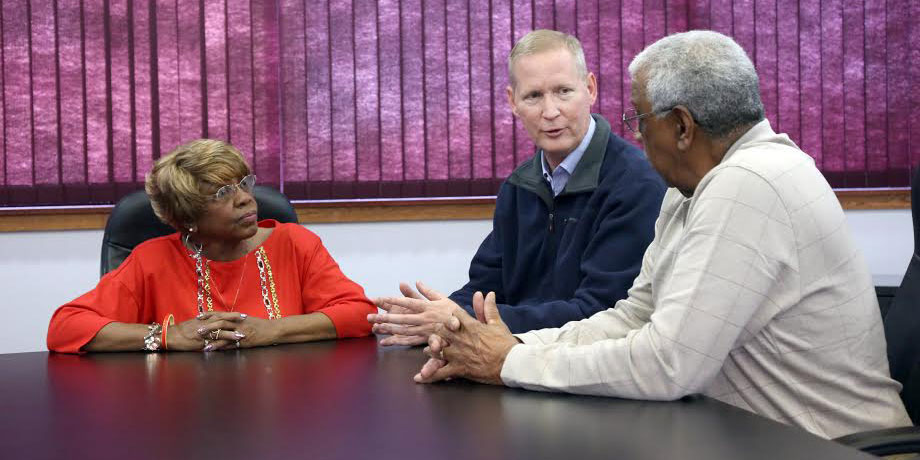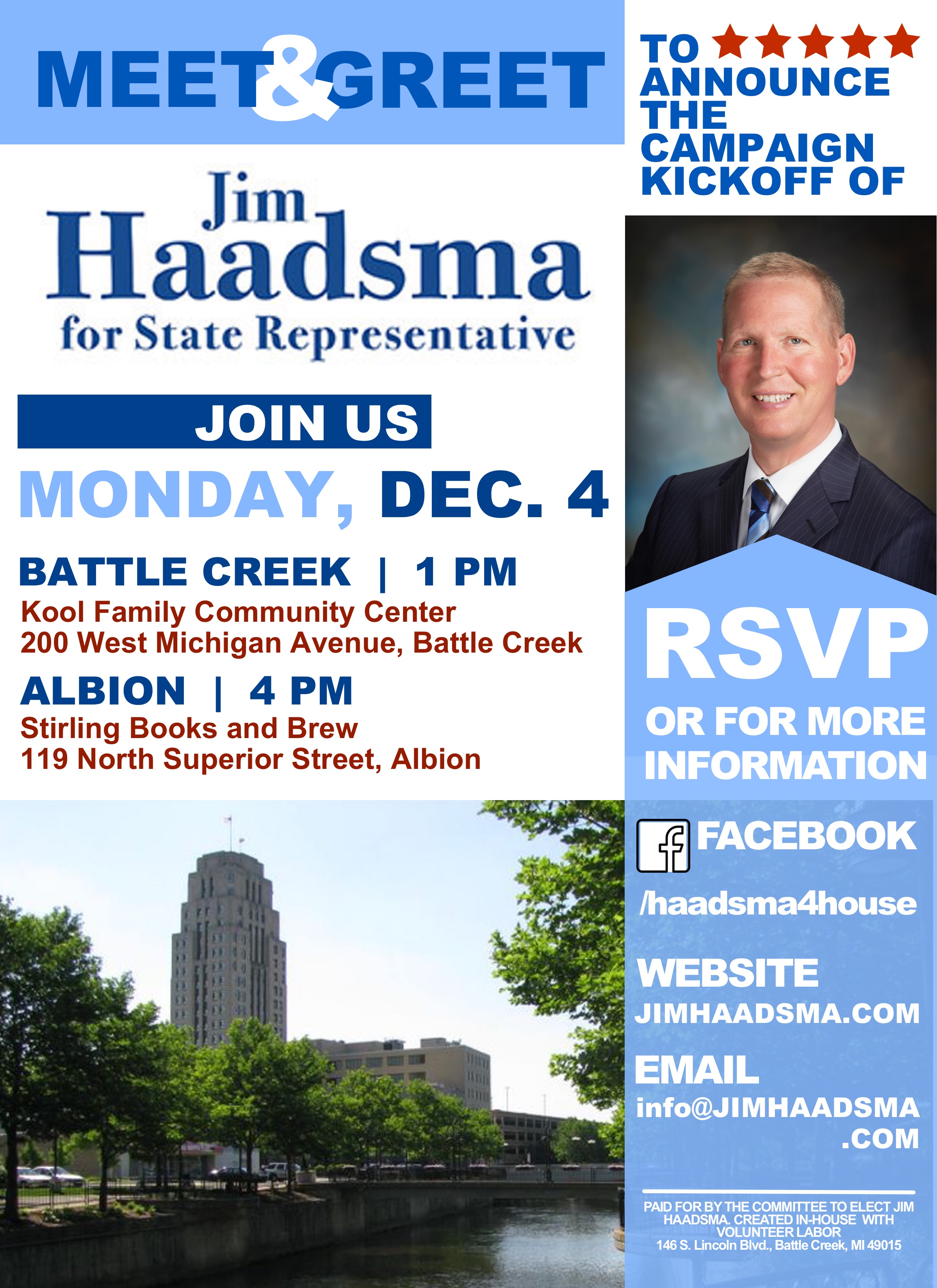 Hello, I'm Jim Haadsma.
As a proud member of this great community for the past 21 years, I'm running for State Representative to continue to fight for middle class families in House District 62.
Whether in my role as a Calhoun County Commissioner, or as an attorney specializing in labor relations and workers' compensation, I have fought to ensure every family succeeds and our local economy thrives.
I will not stop fighting for you in Lansing.
I'm running for this seat to support my friends, my neighbors, my town, my family, and my community. Our kids deserve an education that prepares them for the best jobs of the future. You deserve roads that are not crumbling so you can get to work each day. Seniors deserve economic security in their retirement. And families deserve tax relief and some extra money in their pocket to take the family to the ballgame.
I want to be your voice in Lansing. Together, let's work to improve our community and make Calhoun County a great place to live and work.