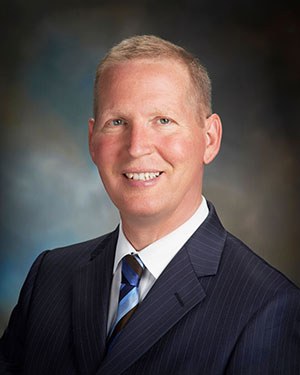 Jim Haadsma is currently in his eighth year as Calhoun County commissioner for District 3, and has deep roots in Battle Creek. A lawyer by trade, he's been a partner at McCroskey Law since 1992, and opened the Battle
Creek satellite office of the law firm in 1994. The firm specializes in labor relations and workers' compensation, issues close to his heart as a member of the Calhoun County community.
Calhoun County district 3 voters first elected Haadsma to the county commission in 2008. He is passionately committed to the families that live and work in the area, and spends as much time as possible engaging with them. Haadsma currently serves on several boards and participates in numerous regional organizations including:
Kiwanis Club of Battle Creek, board member and President-Elect;
Art Center of Battle Creek board member
Haven Of Rest Ministries board member
Urban League of Battle Creek board member
Salvation Army Advisory board member
SNAP Preschool board member
Battle Creek NAACP Legal Redress Chair
Calhoun County Bar Association, executive board member
State of MI Social Security Section executive council member
Gryphon Place Dispute Resolution Services committee member
Battle Creek Pride board member
Calhoun County Board of Commissioners member
Calhoun County Budget Committee member
Calhoun County Senior Millage Allocation, committee chair
MSU Extension Services District 13 council member
Southwest Michigan Behavioral Health Substance Use Disorder Policy Board
Battle Creek Rotary Club member
Battle Creek Chamber of Commerce member
Calhoun County Gunowners' Association member
Battle Creek First United Methodist Church, faithful congregant
In addition to his extensive community involvement, Haadsma also enjoys spending time with his four children — Tess, a 2015 Albion College graduate and current Michigan Supreme Court employee; Stewart, a Ferris State junior; Jon, an Albion College freshman; and Jerry, a Lakeview tenth grader.